Sell Prime Advertising Space in your App.
Monetise your app content by offering premium content.
Sell Sponsored Content in your Feed to advertisers.
Offer service providers dynamic listings to advertise.
Users get exclusive access to content from advertisers
Generate revenue through targeted interactions.
Unlock new revenue streams with our Advertiser Quick Dial Spots.
Generate revenue by monetising sponsored podcast placements.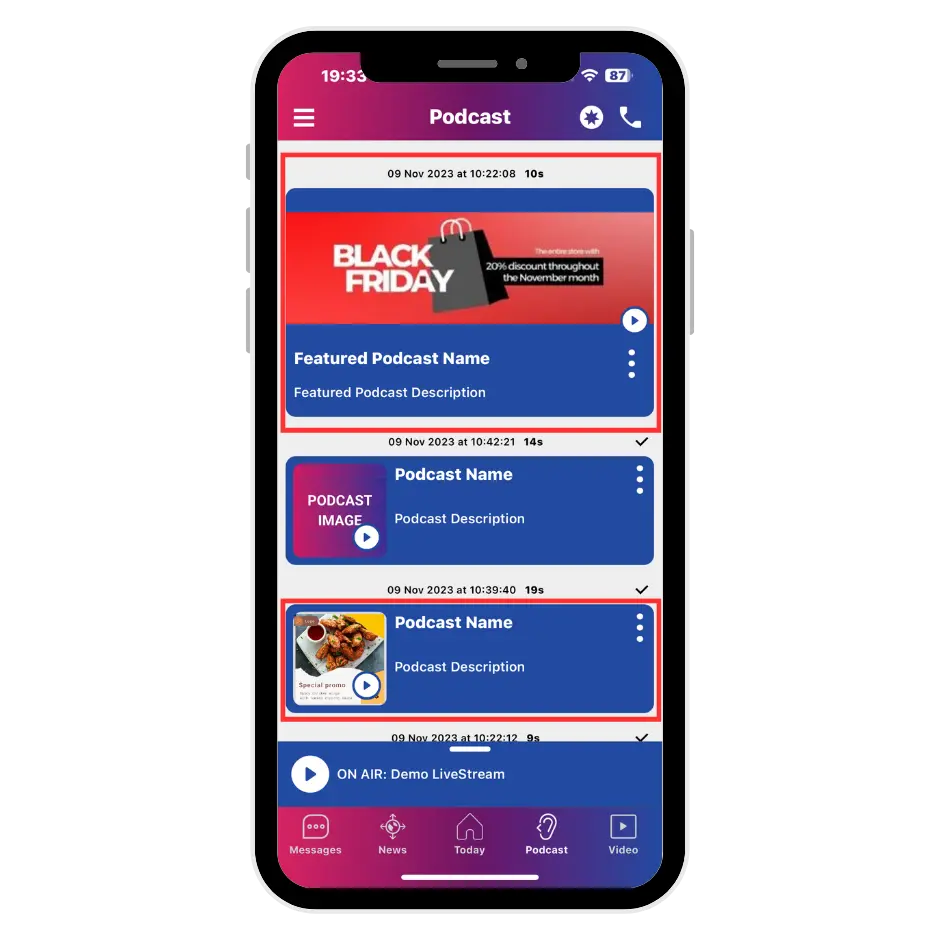 AUDIO ADS
Podcast Pre-Roll
Integrate sponsored audio ads at the beginning of your podcast.
AUDIO ADS
Livestream Pre - Roll
Feature sponsored audio ads at the start of your live stream.
AdMob makes earning revenue easy with in-app ads.
We have integrated with a large programmatic audio marketplace.
Rich data analytics for advertisers on their ad performance.